Welcome to our shibari overview, where we delve into the fascinating world of Japanese bondage, also known as Kinbaku. In this article, we'll explore the rich history, intricate techniques, and aesthetic beauty that makes Kinbaku a captivating form of bondage and an art form in its own right.
History of Kinbaku: From Edo Period to Modern Art
Kinbaku's origins can be traced back to Japan's Edo period, which spanned from the 1600s to the 1860s. Often referred to as "tight binding," Kinbaku involves tying a person using visually intricate patterns with thin ropes made from natural fibers like jute, hemp, or linen. These ropes, approximately 6 mm in diameter and 7 to 8 meters long, are traditionally known as asanawa (麻縄), harkening back to their historical use in restraining prisoners.
The art of Kinbaku started gaining popularity in Japan during the 1950s, primarily through publications like Kitan Club and Yomikiri Romance, which featured the first nude bondage photographs. Seiu Ito, recognized as the "father of Kinbaku," played a significant role in its inception by drawing inspiration from art forms such as Kabuki theatre and Ukiyoe woodblock prints.
In the Western BDSM scene, Kinbaku became widely known as Shibari (縛り), a term that generally means "binding" or "tying." Shibari specifically refers to this decorative style of bondage, showcasing its influence on artistic and aesthetic expressions.
If you are into shibari porn, I only can recommend joining my private telegram channel. I have been producing shibari porn content for the last 7 years, so I'm pretty sure you'd love to watch everything I produced so far, and will bring up next to my fellow members. Click on this picture below!

The Aesthetics of Japanese Bondage
One of the defining features of Japanese bondage is its emphasis on aesthetics and specific forms, known as katas. Practitioners often use asymmetric and intentionally uncomfortable positions to create visually captivating ties. The journey of tying itself becomes a source of pleasure and communication, with the rope becoming an extension of the artist's hands.
Traditionally, Kinbaku masters utilized natural vegetable fiber ropes, such as hemp, jute, or linen, due to their ability to easily lock and hold the ties together through friction. Over time, contemporary artists have experimented with different materials, but the natural fibers remain a significant aspect of the art form.
Techniques and Rope Types
The most commonly used rope type in Japan is a loose laid, three-strand jute rope known as "Asanawa." Its flexibility and texture make it ideal for intricate ties. In recent years, synthetic ropes have gained popularity in the West for their vibrant colors and ease of washing. The lengths of Kinbaku ropes typically range from 6 to 8 meters (20 to 26 feet) in Japan, while 7 to 8 meters (23 to 26 feet) ropes are more common in the Western BDSM scene, catering to the larger physique of Western subjects.
Kinbaku patterns include a variety of ties, some of which include the Ushiro Takatekote (a box tie that surrounds the chest and arms), the Ebi-tie (shrimp tie), and various leg and body bindings. Each pattern offers a unique experience and aesthetic appeal.
Kinbaku in Contemporary Art and Pop Culture
The beauty and allure of Kinbaku have transcended its traditional roots and found a place in contemporary art and pop culture around the world. Renowned photographers like Nobuyoshi Araki in Japan and Jim Duvall in the United States have incorporated Shibari into their works, creating stunning visual expressions of the art form.
Kinbaku has even appeared in Western pop culture, such as in music videos and TV shows. For example, the music video "Picture Perfect" by Romanian singer-songwriter NAVI featured a Shibari-themed concept. Additionally, "The Good Wife," an American TV series, explored the practice of Shibari in one of its episodes, showcasing the global fascination with this ancient art.
Embracing the Beauty of Kinbaku
At Deck Mara, we embrace the beauty and artistry of Kinbaku, celebrating its historical roots and its evolution into a captivating form of self-expression and aesthetic exploration. With a commitment to the principles of E-A-T (Expertise, Authoritativeness, Trustworthiness), our team continues to explore and share the fascinating world of Japanese bondage.
Through our dedication to providing valuable and informative content, we hope to contribute positively to the understanding and appreciation of Kinbaku as a cherished art form and a consensual practice within the realm of BDSM. Whether you are an artist, a practitioner, or simply intrigued by the art of Shibari, join us on this journey of discovery and exploration into the intricate world of Japanese bondage.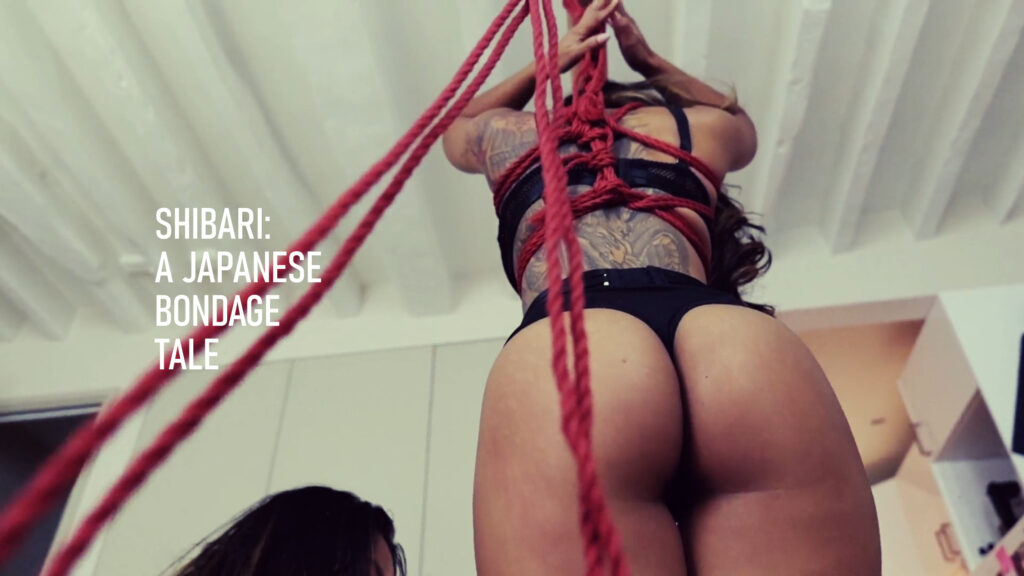 Mastering the Art of Shibari: Your Guide to Rope Juju's Red Link studio in Paris
If you've ever been captivated by the beauty and allure of Shibari, the Japanese art of rope bondage, then you're in for a treat. Welcome to the Red Link Studio Paris, where the masterful Rope Juju invites you to immerse yourself in the world of artistic rope tying and discover a journey of intimacy and connection like no other.
Unveiling the Artistry of Rope Juju
Rope Juju, a true Shibari artist, has dedicated his life to perfecting the intricate art of Japanese bondage. With his expertise and passion for sharing his knowledge, Juju has become a renowned figure in the Shibari community, attracting couples from all walks of life to his sanctuary of ropes and dance.
A Sanctuary for Learning and Growth
Situated within the heart of Paris, his Red Link Studio offers a warm and diverse environment where beginners and experienced practitioners can explore the ropes together. One of the school's core principles is to make Shibari accessible to everyone at an affordable cost while ensuring a safe and secure learning experience.
At the school, you can expect a wide range of workshops and classes tailored to different levels of expertise. From introductory courses to themed workshops for all levels, Rope Juju ensures that there's something for everyone.
The Shibari Workshops: Encountering the Beauty of Bound Bodies
The workshops at the Red Link Studio Paris are designed to foster a strong foundation and understanding of the traditional kinbaku figures, as well as encourage participants to unleash their creativity and embrace their imagination. Whether you come as a rigger (encordeur/encordeuse) or a model (encordé/encordée), Juju and his team cater to your needs, adapting the content to suit your proficiency.
Riggers: Unleashing the Artistic Spirit
As a rigger, you'll dive into an afternoon of learning essential techniques to create mesmerizing kinbaku figures. From the basics to intricate patterns, Juju and his team ensure you grasp the techniques and the reasons behind them. With each session, the workshop evolves to meet the participants' skill levels, allowing you to progress at your pace.
Models: Embracing Safety and Expression
If you're more inclined to be a model, fear not, as these workshops cater to your needs too. The Red Link Studio prioritizes safety, communication, and the appreciation of body consciousness. In a supportive environment, you'll have the opportunity to ask any questions related to the practice of Japanese rope bondage.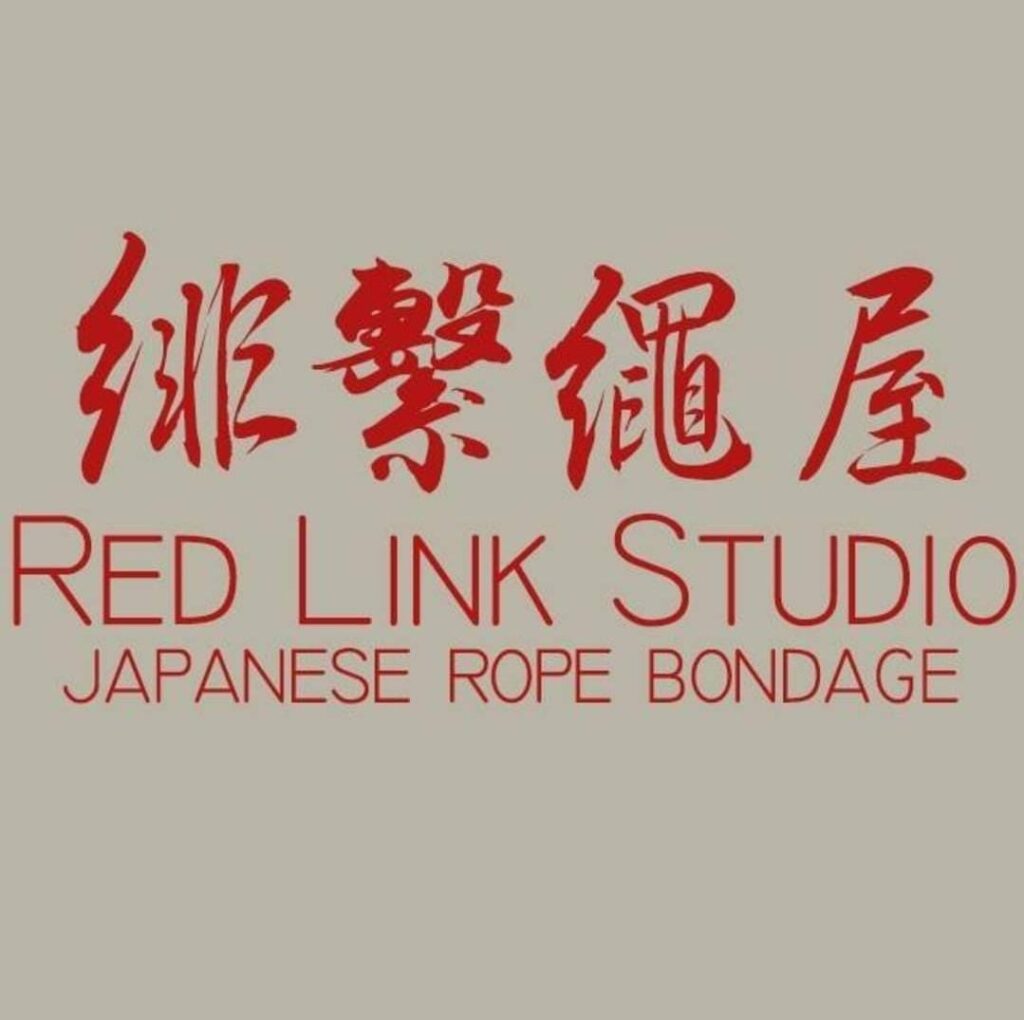 Embodying the Shibari Course
Each Shibari course at the school comprises several essential components that ensure a holistic learning experience:
1. Shibari Demonstration
Witness Rope Juju's mastery as he demonstrates the techniques covered during the course. Watching a skilled rigger in action sets the stage for an inspiring learning journey.
2. Principles and Safety
Before you delve into the world of ropes, a recap of the fundamental Shibari principles and safety rules sets the tone for a secure and enjoyable practice.
3. Guidance for Models
For models, the course offers guidance on safety, letting go, effective communication, and body awareness, creating an inclusive and supportive space.
4. Practical and Playful Approach
At the heart of the Shibari courses lies a practical and playful approach, designed to make learning the ropes engaging and enjoyable.
5. Individualized Corrections and Freedom to Explore
Rope Juju and the team provide individualized corrections and guidance to each participant, ensuring a personalized learning experience. Additionally, ample time for expression and improvisation is given.
6. Debriefing and Q&A
Every course concludes with a debriefing session, where remaining questions are addressed, and knowledge is solidified.
Exploring Special Workshops for Couples
For those seeking a unique and bonding experience, Rope Juju hosts special workshops for couples. These workshops allow partners to connect intimately, trust one another, and explore the art of Shibari together. With Juju, couples embark on a journey of shared exploration and adventure.
Reserve Your Spot at the Red Link Studio
For a more intimate and personalized experience, Rope Juju offers private Shibari courses at the Red Link Studio in Paris. Whether you come as a couple or individually, Juju tailors the sessions to your specific requests and proficiency level. To book your private course, reach out to Juju directly on Instagram.
Embrace the Beauty of Shibari with Rope Juju
If you're ready to discover, learn, and live the art of Shibari, the Red Link Studio Paris by Rope Juju is the perfect place for you. Embark on a journey of sensual expression, trust, and creativity, and unlock a world of boundless possibilities through the mesmerizing art of Japanese rope bondage.
Join Rope Juju and embrace the captivating beauty of Shibari. Reserve your spot now and immerse yourself in a unique and enriching experience that will leave you spellbound and hungry for more.
Inscriptions are open! Contact Rope Juju to secure your spot and experience the magic of Shibari firsthand.